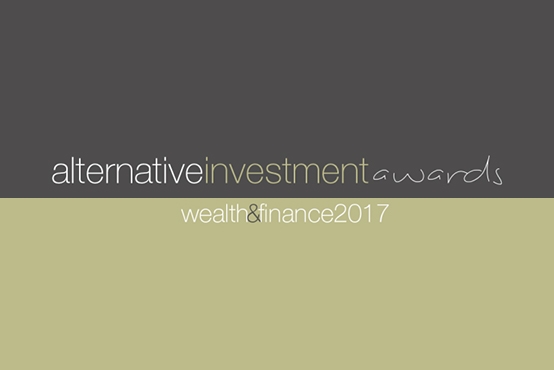 Winner 2017 Wealth and Finance Best P2P Lending Platform - UK
18th July 2017
Once again Crowdstacker has been named as the UK's best Peer to Peer lending platform, winning the Wealth and Finance 2017 Alternative Investment Awards, Best P2P Lending Platform - UK.
Now in its fourth year, the 2017 Alternative Investment Awards recognises the individuals, firms and departments from across all sectors that have played a part in shaping this dynamic and imitable industry, and whose innovation, dedication and inventive ways have seen them accomplish some remarkable results.
Winners are chosen by a combination of votes gathered from Wealth & Finance International's network of respected industry partners and their own rigorous in-house research to ensure only the most deserving walk away with one of their prestigious awards.*
"Winning this award reflects the time and effort we put into making P2P a profitable and straight-forward experience for everyday investors," explains Karteek Patel, CEO of Crowdstacker
"We are proud to have been nominated for, and awarded, a number of prestigious awards this year. It's great to be recognised by the industry for doing a good job."
Uniquely amongst most other P2P platforms, Crowdstacker only offers opportunities to lend to larger, financially secure and stable businesses offering attractive annual returns of typically around 5-7%.
Additionally, we were one of the first platforms authorised to offer investors the option to use their annual ISA allowance to invest through an Innovative Finance ISA**** when introduced on 6th April 2016.
"We have seen a huge amount of interest in our IFISA with over three-quarters of all monies invested in businesses through us, coming through this tax-free wrapper."
"We also see a high instance of reinvestment, with three in every four of our investors coming back each time we feature a new loan product. We believe this is due largely to the attractive fixed term, interest rates we offer, as well as the loan package terms and conditions we impose on borrowing businesses to alleviate some of the risk for investors."
In January, Crowdstacker was also recognised as the Best Innovative Finance ISA Provider in the Moneynet Awards*** and Best Alternative Financier 2017** from Trade Finance Global.
* http://www.wealthandfinance-intl.com/awards
** https://www.tradefinanceglobal.com/services/trade-finance-awards-2017/#baf
*** http://www.moneynet.co.uk/moneynet-awards-2017/
**** http://www.altfi.com/article/1842_big_three_to_miss_ifisa_launch
Risk warning
Your capital is at risk if you lend to businesses. Lending through Crowdstacker is not covered by the Financial Services Compensation Scheme. Tax treatment is dependent on an individual's circumstances and may be subject to change in the future. For more information please see our full risk warning https://crowdstacker.com/risk-warning.
Crowdstacker Ltd. is authorised and regulated by the Financial Conduct Authority (frn. 648742).