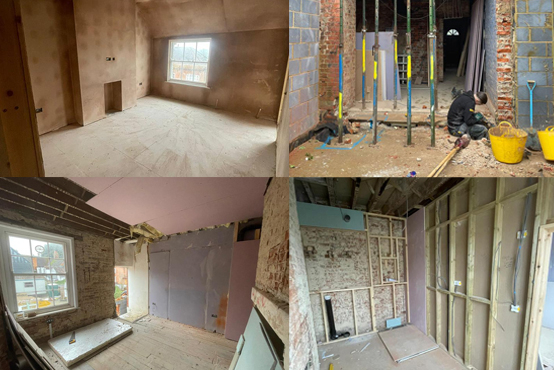 An Update on the Odiham PDL
7th March 2023
The Odiham PDL raised £202,000 to part finance the redevelopment of a 200 year old property in the Hampshire village of Odiham.
The funds are being used to create two new homes from the building which has been used in various ways over the course of its history, and most recently as office space.
A lot of progress has been made since the project started. One of the houses is now under offer for the full asking price subject to contract, and there is significant interest in the second property, Regent House.
Internal and external works are progressing well with 90% of the first fix plumbing already done, and sanitary ware is now being installed. Brickwork is being completed and the windows are being put in place. The small extension to the rear is nearly ready for the roof.
You can take a closer look at progress here.
If you'd like to find out about similar projects currently raising funds via Crowdstacker, check out our investment page.