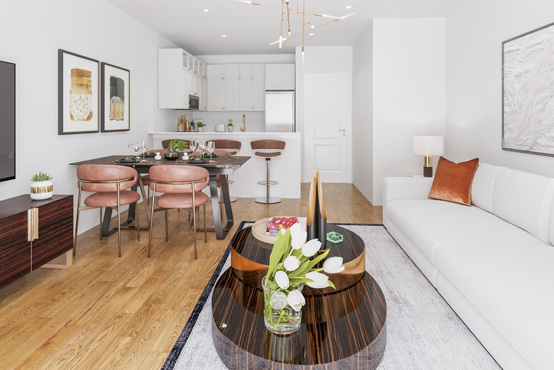 Properties funded by Bernaleen PDL go on sale
22nd May 2023
Watch now
In the depths of some of the UK's finest coastal village scenery a development of three houses has been under construction utilising mezzanine funding provided by a Crowdstacker Property Development Loan (PDL).
Investors contributed to the development capital which was put to good use by the developer to create homes that not only blend in with the flint and brick vernacular of local historical architecture, but which also provide all the amenities demanded by modern day living, including solar panels for eco-friendly energy production.
The houses are in the final stages of construction so marketing activity has begun to find the first occupants of these new homes. Potential buyers can choose from either of the two end semi-detached houses, or the middle terraced property. All houses offer off street parking, private gardens, and easy access to the delights of the North Norfolk countryside and seaside resorts.
You can check out the update video here to take a look inside these beautiful properties.
And if you like the sound of this project and would like to see what other investment opportunities we are currently offering, please check out our investment page.