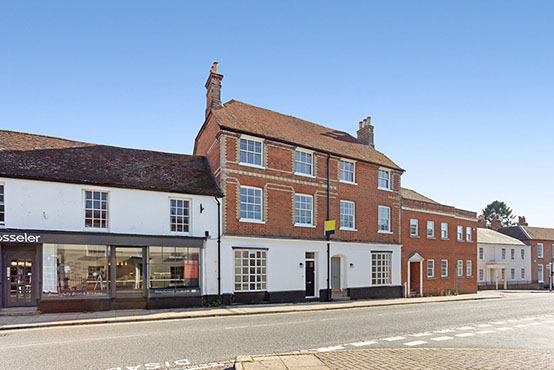 Odiham PDL Develop - from start to finish
15th September 2023
The Odiham PDL Develop has now finished and it has been refinanced via the High St Odiham PDL Exit. The PDL Develop investors have been repaid their capital and more than £45,000 interest.
Whenever a Property Development Loan comes to a close Crowdstacker creates a video showing the start-to-finish story of how funds have been used in in the project. You can view the Odiham video here.
Initially investors were asked to lend £215,000 mezzanine finance with a 15% p.a. interest rate offered in return.
The funds were used to bring a period building on the High St in Odiham back to life after years of commercial use, despite originally being built as family homes. 
With some internal reconfiguration, updating of electrics and plumbing, and small extensions at the rear, the building has successfully been turned back into two stunning family homes each with an asking price of in excess of £1million.
Crowdstacker features property investment opportunities offering a variety of loan terms and all with good rates of return. You can view these here.
Don't invest unless you're prepared to lose money. This is a high risk investment. You may not be able to access your money easily and are unlikely to be protected if something goes wrong. Take 2 mins to learn more.