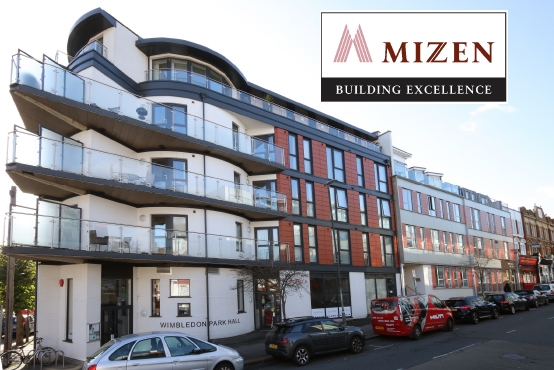 Mizen announces its update
5th November 2019
Mizen announces its update


Mizen Properties Limited, the parent company of Mizen, is an award-winning residential and mixed-use property development company established in 1988.
Additions to the team
Over the past year, Mizen has strengthened its senior management team during the summer with the arrival of Richard Reynolds (Commercial & Construction Director) and Shane Byrnes (Head of Technical). Both are highly competent and experienced individuals and significant additions to the organisation and its resources.
Richard Reynolds joins as Construction & Commercial Director following 11 years with Charles Church and 18 years with the Roxylight Group and Saxon Developments. Shane Burns, joins as Head of Technical, leading the professional teams in the design and implementation of all projects, following 19 years with firms such as Countryside LLP and JLA Architects and three years as Senior Design Manager on the Royal Opera House.

Investment of investor funds
Mizen Holdings Limited made its first investment in the Wimbledon Park project during 2019. The project consists of 11 No. flats together with 7 No. houses and the project has been progressing well with the development due to be completed in June 2020.
The marketing of the scheme is set to commence in Spring 2020 with feedback from our sales and marketing agents showing forecasted sales revenue significantly well ahead of the forecasted revenue – the market in South West London has remained remarkably resilient over the course of the last 2 to 3 years.
Group performance
Mizen Group has continued to trade profitably despite the testing economic environment of the last 2 to 3 years.
Mizen Properties Limited generated profits before tax of £389K in the year to 31 December 2018. Whilst these results were slightly below our internal target with an EBITDA of 7.7%, profits have held up well against the EBITDA of 10.5% & 12.5% in the financial years 2017 & 2016 respectively.
The numbers reflect our general view that prices are holding up reasonably well in our core market but sales are taking longer to achieve with some limited discounting.
The market has been challenging but we are trading profitably through it all. The Mizen Group Balance Sheet remains robust and strong at over £10m.
Further details have been uploaded to investor accounts.