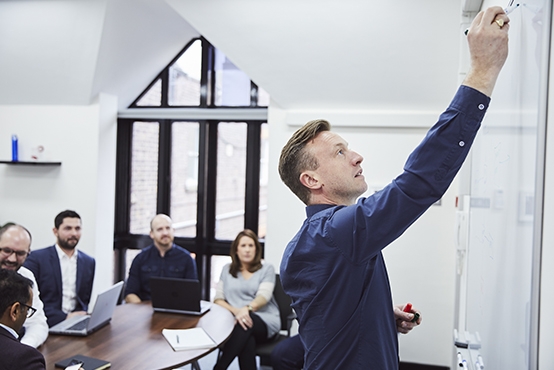 Crowdstacker Opens New Office
31st January 2018
Crowdstacker has opened a new office in St Albans to accommodate the growth of the business over the last three years.  
Jonathan Littlewood, COO of Crowdstacker, tells us a little more about the new space and what this spells for the business. 
Crowdstacker is entering a new phase of development
Crowdstacker's growth in the last few years has been amazing to watch and exciting to be part of.  We are now a multi-award winning platform, can claim the title of the largest single P2P loan raise in the UK*, and we have contributed to the success of some great British businesses by raising over £35m to fund their growth and development to date.  
In 2017 alone we were invited to join the board of the P2P industry association – the P2PFA, we launched a range of new fixed income investments including Bonds and Loan Notes, and we implemented new technology to make investing with us even easier and faster.
Our Innovative Finance ISA continues to be one of most popular products and has been named Moneynet's Best IFISA Provider for the last two years in a row.  Our CEO has been recognised in P2P Finance News' P2P Power 50 list for heading up a business which has led the industry by introducing the IFISA, and providing finance for interesting British businesses.  
On top of all this we've continued to offer compelling rates of return by investing in some extraordinary British businesses.
To help administrate and facilitate this success the number of Crowdstacker staff has had to expand, and last year we decided we needed larger offices to accommodate this.
So, with 2018 approaching, which we anticipate will be another big year for us, we opened a new office in St Albans to work alongside our base in London.
Customer services and marketing are now based from the St Albans office, and we're looking ahead to a busy 2018 with some exciting developments and lots more high quality investments.
Please note that your capital is at risk when you lend to businesses.
*Accurate as of 2018/01/30