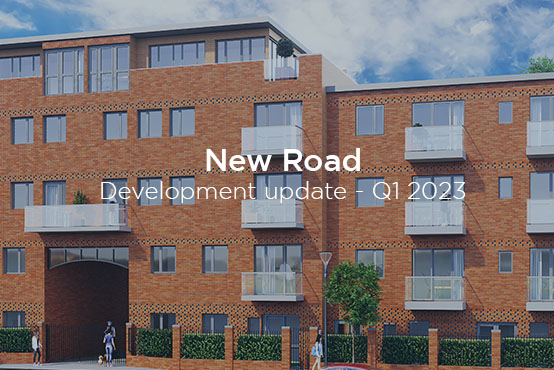 Chatham update inside and out
15th March 2023
Watch now
In 2022 Crowdstacker investors provided mezzanine refinancing for an apartment block which was already part built in the coastal town of Chatham in northern Kent.  
The development comprises of two interconnected buildings which will together offer 21 one and two bedroom apartments. At the point of refinancing the buildings were water and wind tight, and in the last few months even more progress has been made externally and internally.
Perhaps most significantly from a purely cosmetic point of view, is the removal of most of the scaffolding which now means the buildings can be seen properly for the first time. Inside progress has focused on the elements such as first fix electrics and plumbing. 
Some kitchens have been installed, windows, doors, staircases and balconies are also now in place.
You can see all the progress made so far for yourself by checking out our video below.
If you'd like to find out about similar projects currently raising funds via Crowdstacker, check out our investment page.