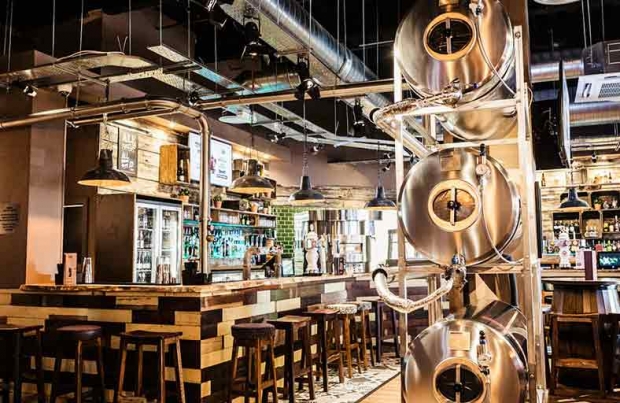 BurningNight raises over £900k
30th September 2016
Leading city centre bar chain, BurningNight Group, has already secured over £900k in the first month on the Crowdstacker Peer to Peer lending platform.
BurningNight is offering 7% p.a. interest to those participating in the overall £3.5m raise, to expand its successful chain of bar brands which already operate in some of the country's busiest city centres including Leeds, Liverpool, Manchester and Cardiff.
Employing/contracting over 500 people and with generated turnover in excess of £17m in 2016, BurningNight Group plans to plough the investment raised on Crowdstacker into upgrading existing sites and creating new ones for brands such as its German themed Bierkeller, its sports bars 'Shooters', and global beer concept bar 'Around the World'.
"Generating over 25% of our target within the first month of opening our campaign is incredible and really demonstrates the attraction of P2P investments for people looking for better rates of return than products like cash ISAs can currently offer," comments Alan Harper, CEO of BurningNight.  
"We chose the P2P route because it is also a way for us to engage with our huge community of customers and fans. All our bars have a strong contingent of regulars, and we wanted to give them a way to benefit from our success by becoming involved with our expansion."  
Approximately half the money raised so far has been invested via the tax efficient Innovative Finance ISA (IFISA). At Crowdstacker, we enable lenders to hold their P2P loans in this investment wrapper*, which was introduced by the Government in April 2016, because we are one of only a handful of Peer to Peer (P2P) platforms with the required FCA permissions and we are an HMRC approved Innovative Finance ISA Manager.  
To find out more about the potential returns and rewards of investing with BurningNight Group, click here.
*Tax treatment is dependent on individual's own circumstances.