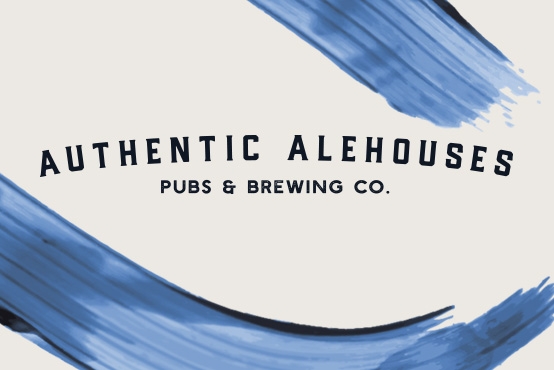 Authentic Alehouses seeks £5m investment
4th August 2017
Crowdstacker P2P loan will offer investors 6.5% p.a. gross interest
Pub redevelopment company Authentic Alehouses is launching an ambitious bid to help revitalise the great British pub with the aid of a £5million crowdfunding campaign.
Authentic Alehouses is looking to raise the cash on the Crowdstacker P2P platform to fund investment in currently under-performing pubs in excellent locations and with strong community ties. The money will be used to refurbish the sites before re-opening them offering artisan food and entertainment alongside a wide range of drinks.
Investors in the P2P loan are being offered an enticing 6.5% p.a. gross interest rate, with the potential to earn income tax-free by investing via Crowdstacker's Innovative Finance ISA.
Authentic Alehouses plans to capitalise on the British love of its 'local' as not just a place to meet, eat and drink, but a vital heart of the community where traditional values still count. While maintaining the authenticity of those pubs identified as suitable for investment, the company intends to streamline and modernise their operation to ensure wastage is minimised and demand is met for higher quality food, a broader range of new drinks such as craft ales, and family-orientated entertainment. For full details take a look at the Authentic Alehouses investment page.
Efficiency will be improved by centralising key areas of operational management such as ordering, and use of up-to-date sales data technology. To achieve this Authentic Alehouses will outsource much of the day-to-day management of the re-opened pubs to Burning Night Group – a bar operations business that successfully manages multiple chains of town-centre bars and pubs across the north of England and Wales.
Burning Night Group itself has hit a £7million funding target on the Crowdstacker platform.
"We feel there is a huge opportunity out there for pubs and bars to reinvent themselves to meet the demands of a modern audience and remain relevant to a new generation," explains Allan Harper, CEO of Authentic Alehouses.
"People still want to go out and enjoy themselves, nothing has changed there, what they expect has changed. They want good quality food, a wide choice of drinks and entertainment that fits their lifestyle – whether it's watching big international football games or taking part in friendly quiz nights.
"Pubs can thrive and become very profitable with the right strategy to suit their local market, and the right management to implement it, and we are confident Authentic Alehouses has all of those successful elements."
"The Authentic Alehouses team have made their careers out of setting up, turning around or managing successful drinking and eating establishments," comments Karteek Patel, CEO of Crowdstacker.
"Their track record, proven time and time again, demonstrates they have the expertise to identify a good buy with potential for profit."
Risk Warning
Your capital is at risk if you lend to businesses. Lending through Crowdstacker is not covered by the Financial Services Compensation Scheme. Tax treatment is dependent on an individual's circumstances and may be subject to change in the future.  For more information please see our full risk warning https://crowdstacker.com/risk-warning.
Crowdstacker Ltd. is authorised and regulated by the Financial Conduct Authority (frn. 648742).