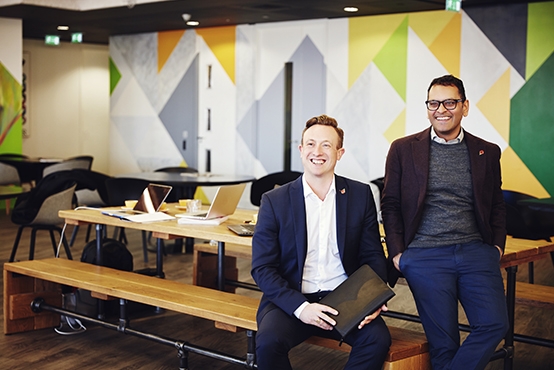 ​Crowdstacker ranked one of Britain's fastest growing businesses in 2018
18th December 2018
Crowdstacker has been ranked 36 in a run-down of Britain's fastest growing companies in 2018 by online investment platform, Syndicate Room.
Syndicate Room's research reviewed businesses based on their value at the start of 2015 versus their value in 2018 to create a Top 100 List which has been published here.
The overall list was dominated by technology-led businesses, but not necessarily those in the financial services sector.  
Crowdstacker was one of only a few fintech businesses to feature, including challenger bank Monzo and equity investment crowdfunding platform, Seedrs.
Crowdstacker has big plans for 2019
Inclusion in the Top 100 Fastest Growing British Businesses comes at a crucial time for Crowdstacker which is set to launch exciting platform changes in 2019.
In the summer of 2018 Crowdstacker completed a £800k investment raise to fund changes to the platform which will include new ISA products and an expansion into a broader range of investments.
"We have our sights set on becoming a one-stop-shop for managing a diversified portfolio of investments and savings," explains Karteek Patel, CEO and co-founder of Crowdstacker.
"Everyday people don't want to spend time managing their money.  For the vast majority of us it's a boring and stressful thing to do, but Crowdstacker plans to make it easy, pain-free and ultimately far more rewarding."
Put your money with Crowdstacker to target great returns
To date Crowdstacker has featured various alternative investment products on its platform, all of which offer inflation-beating returns of around 5-7%.
"Our new range of products in 2019 will make it easy to target returns that beat inflation and the basic rate of interest," Patel continues.
"To be in the top 36 fastest growing businesses in 2018 is wonderful, and on a par with the awards we have won to date which have recognised our commitment to providing a quality service for our customers.  
"This is the foundation stone of what Crowdstacker was set up for, and remains at the heart of all our ambitions for 2019."
Risk warning
Your capital is at risk if you lend to businesses. Lending through Crowdstacker is not covered by the Financial Services Compensation Scheme. Tax treatment is dependent on an individual's circumstances and may be subject to change in the future.  For more information please see our full risk warning https://crowdstacker.com/risk-warning.