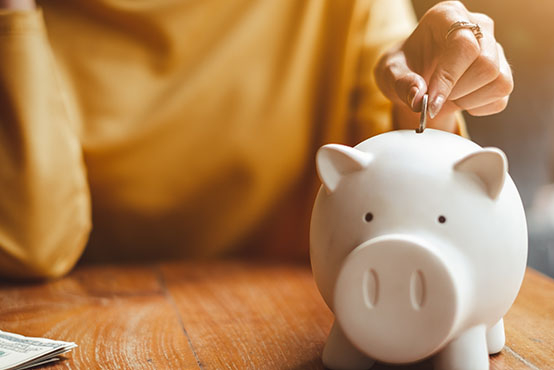 The Year of Saving Money and the £1000 challenge
Things have been tough for everyone over the past twelve months so here at HQ we've been thinking about what we could do to help people look forward to a better, more rewarding future.
What we've come up with is that this year should be about getting your finances in order, getting rid of unnecessary expenses and saving up so you can enjoy your hard earned cash.  To make it even more goal focused we thought we'd set a challenge for everyone to save up £1000 over the course of the year. By this time next year we want you to be at least £1000 better off than you would have been otherwise. Wouldn't that be great?
Top Savings Reasons 
The exciting thing is that whilst £1000 sounds like a lot of money, it should actually be very achievable. Think about it this way, saving £1000 in a year is actually just shy of £84 a month, or just over £19 a week, or £2.73 a day.  We fully appreciate that there are plenty of people who have to be very careful just to be able to make ends meet every week, but if you think there might be a little space in your finances to make a few adjustments then we would love for you to join us on this challenge.
If you think this isn't for you because you have no real need to boost the amount you currently put away into your own savings, then maybe you could use this opportunity to help someone else out?  Perhaps one of your grown up kids is struggling to get on top of their finances so maybe you could challenge them to save £1000 instead? Or perhaps you'd like to gift £1000 to someone by the end of the year and this could be a great way for you to pull that money together? Or maybe you've been day dreaming about a special treat, a holiday perhaps or a new car, but your current finances just don't permit it? £1000 is a lot of money and could go a long way to making that dream achievable without impacting your long term money goals. Whatever your reasons, the £1000 Savings Challenge can only be a win-win.  
Best Savings Information
As you know we issue four magazines a year which roughly follow the seasons. In each edition in 2021 we plan to bring you ideas, tips and advice to help you spot ways in which you can cut your costs and keep your cash. This issue is almost entirely dedicated to the Challenge bringing you a huge variety of ways to save not just the pennies but also the big bucks.  It needn't be about going without or self-denial. We want you to discover ways to reduce your expenditure without necessarily having to change what you do or how you do it. And best of all we want to show you it can be simple, straightforward and quick.
We also take a look at how to start the process of saving money. To really get a handle on what is possible within your personal budget it is essential to have an idea of what is actually happening in your bank account. If you don't already regularly spend time reviewing the comings and goings on your bank statements then now is the time to grasp the mettle.  Next time you open your banking app or statement take note of how this makes you feel. Chances are you feel a little rush of anxiety, even if you are lucky enough to have no real money worries it's a perfectly natural response to feel stressed, however fleeting or illogical that may be. This is because we all worry about money. If you're not worried about getting more of it, you're worried about losing it, and sometimes you're worried about both.  Money is a worry. The fact is there is only one way through this and that's to take back control by arming yourself with the facts about your personal financial status. Once you know where the problems are and where there might be opportunities then you can put in place a plan to tackle them.  
The Year of Saving Money is a challenge for all of us to get this process started. No more putting it off until tomorrow. Let's get to it.  Let's make it happen together this year.  
So come on!  Take the challenge and see if you can save £1000 by the end of 2021.  We promise you it will be worth it.
If you're interested in finding out more about saving and investing check out our new magazine 'Fixed' which has loads of tips and hints about how to save cash.