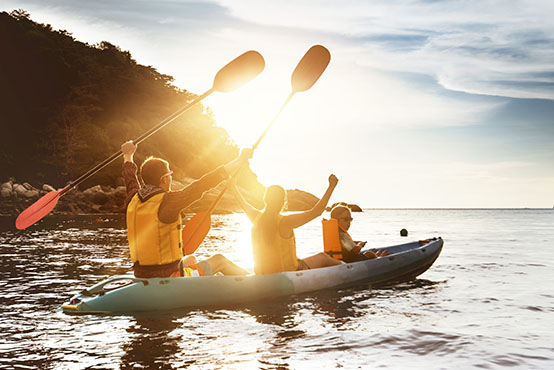 A Summer Boost for the Year of Saving Money!
Fixed Magazine has been working hard to encourage all our readers to save more money in 2021 as part of our £1000 Challenge.  We've heard from people who are taking the challenge for all sorts of reasons from those saving up for a special holiday to be taken once the pandemic has subsided enough to allow for this, to those who want to gift some money to their children at the end of the year.  A lucky few are already approaching the £1000 goal despite only being a few months in to the year, and many others who have not, or are perhaps not even on target. 
Full disclosure: even at the Fixed Magazine office (arguably the heart of saving money!) we are experiencing various levels of success.
Could you be saving more, and if so, how?
If you're joining us on the £1000 challenge it's important to remember that the £1000 goal is just a number and actually putting away any amount, however small, is a bonus and should be viewed as something that can be built upon. 
For those who feel like they need a boost to really put an extra spring into the step of their cash savings, we thought we'd take a look at some of the ways you could be saving money over the course of the Summer as we all start to hopefully get back out there visiting friends and family, taking day trips or even going on holiday in the UK.
Cash Giveaways!
Last year was very trying for many British businesses.  Even those that didn't have to close down for months on end experienced far from normal trading conditions.  But as some green shoots of recovery start to appear and hope is building that we can start enjoying all the wonderful sites and attractions on offer in the UK, retailers, restaurants, pubs and leisure facilities are doing what they can to entice us all back with money off deals. 
Wowcher and Groupon are two of the better known sites for getting money off deals at the best of times, and at the moment there are some fantastic bargains to be bagged.   Spa breaks, holidays, river boat hire, driving days, gastronomical experiences and festivals are just some of the exciting events and destinations on offer on these types of sites.  Savings can be anything up to 60-70% so are definitely worth a look if you are looking for inspiration about what to do and if you like a good bargain.  When you set up your profile you can set your location so you can use these services whether you are at home or on holiday to search out some great deals in your area at the time.  Many operate on a timed basis with deals only lasting for a certain number of hours – so if you find something you like jump on it so you don't miss out.
Inspiration and money-off
Bright summer weather and relaxation of Lockdown rules mean many of us are on the look out for new places to go and things to do.  Maybe you've exhausted all the attractions and activities in your local area over the past year, or maybe you're taking a UK-based holiday for the first time in a while.  If you're looking for exciting and new places to go and things to do then try checking out Magic Freebies. 
This site makes money by referrals and click-throughs, but for the consumer, there is no cost just loads and loads of ideas for stuff to do that is completely free.  It's all ordered by location and specifically by City, so if you're doing a search just check out listings for the nearest City to where you are, or will be, to view a vast range of activities on offer in that entire region from museums to exhibitions, sites to walking tours, and everything in between.
Look local for all the latest information
Some of the best places to get information on what is going on in your local area are local websites and forums.  Trinity Mirror runs news sites up and down the country, usually called something like 'Kent Live' or 'Yorkshire Live'.  These have largely replaced or sit alongside the weekly newspapers distributed in these areas, and they are always rammed packed full not only of advertisements and listings from local attractions and sites, but also handy information articles such as 'Top ten things to do this Bank Holiday'.  Many come with a built in money-saving element such as two-for-one tickets.
Equally large regional papers such as the Manchester Evening News or the Glasgow Times have similarly useful sites which are updated multiple times daily with all the latest offers.
And finally…..
VisitBritain might feel like it's meant for tourists, but this year we're all tourists in the UK so embrace the advice, information and money-off opportunities that VisitBritain can offer.  As well as suggesting wonderful day trips and highlighting all the well-known tourist attractions, this site is a cornucopia of local knowledge about all sorts of quirky, small and niche attractions that our wonderful country has to offer.   Interestingly rather than just listing sites by location it also allows you to search by type, so if you have a hankering for a bucolic British summery experience, or maybe you want to immerse yourself in everything Royal, the VisitBritain site makes this very simple and straightforward.
The best bit is that it also provides advice on how to do all these things in the most cost effective way possible.  Indeed, its own shop has a vast range of money-saving group tickets and multi-buy options which can maximise your enjoyment and save you a bob or two.
Save, Save, Save
Remember, if you do manage to save some money this spring and summer whilst getting back out there and having some fun, make sure you put those savings away in your cash savings account so that it can go towards reaching your £1000 Savings Challenge goal!