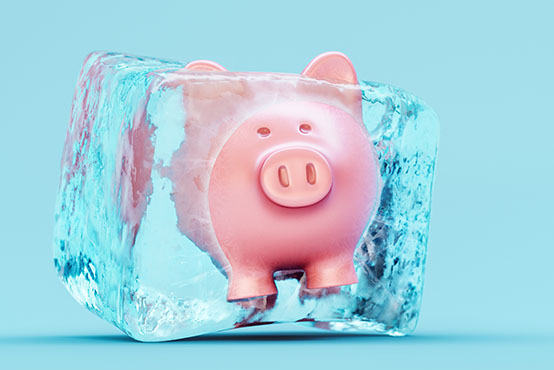 Should you save cash in an ISA or is there something better?
Cash ISAs are offering pitifully poor returns at the moment – at the time of writing even the best on offer are hovering around the 1% mark and that even includes the fixed term investments which traditionally offer slightly higher returns but can mean locking your money away for up to seven years.
So if you're joining in our £1000 savings challenge, or simply looking for somewhere to hold your cash savings in 2021, what are the options you should be considering?
Let's start with the humble bank or building society savings account. Although not ISAs, and therefore any interest is taxable, the rates offered by some banks and building societies are fairly competitive at the moment. You can get about 2% from some standard current accounts or as much as 3% from a regular savings account. The latter could be particularly helpful if you're using the £1000 Savings Challenge to discipline yourself to putting away money on a regular basis. The best of the crop at the time of reading can be located on quality sites such as moneysavingexpert.com and Money.com. 
Best Lifetime ISA
ISAs do still have a part to play in a savings plan depending on your circumstances.  Lifetime ISAs in particular are extremely attractive if you are aged up to 39yrs and saving up for your first home. The 'interest rate' on offer is effectively the 25% boost (up to a limit of £1000) that the Government pays into your account. The 25% is only payable on what you have saved that year, but if you save the maximum £4000 per year then you'll actually be building your account by £5000 per year.  
And remember you can gift any amount to family without incurring inheritance tax as long as you live for at least seven years after the gift has been given. So if you're on a mission to help your children or grandchildren, a Lifetime ISA could be a fantastic way to help build their savings and boost them on the way to purchasing their first property.
Where to find the best Cash ISA rates
Lastly let's take a quick look at fixed term fixed rate ISAs and easy access ISAs. The former are great if you don't mind putting your cash away for a period of time (it can be withdrawn if needed but the penalties can be onerous) and the latter are great if you want to keep your money on hand. Returns are so low at the moment that interest rates on offer for both types of account are similar at the time of writing, but you can save up to £20,000 into an ISA tax free (this is the maximum across all ISA products you open in any given year).  
Perhaps the strongest argument at the moment for using your ISA allowance to deposit into a cash ISA is if you know you want to keep a certain amount of cash on hand over the medium to long term. This could work as a strategy as long as you plan to use a proportion of you annual allowance to start the ISA and then move it (caution – move not withdraw!) as and when new products with better rates become available in the coming years. If you don't use your ISA allowance you can't roll it over so this just ensures you aren't missing out on any of your £20k allowance.
If you're interested in finding out more about saving and investing check out our new magazine 'Fixed' which has loads of tips and hints about how to save cash.