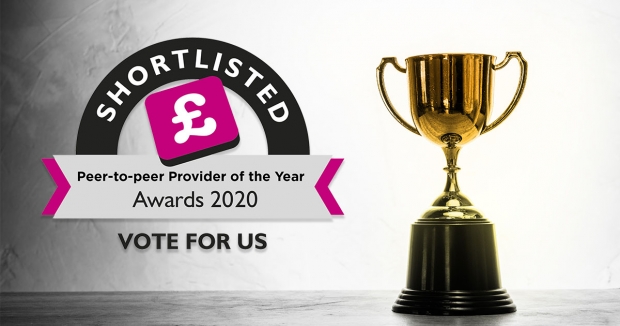 Crowdstacker shortlisted for prestigious industry awards
15th October 2019
Crowdstacker shortlisted in Shares Awards 2019 and Moneyfacts Consumer Awards 2020
Each autumn the consumer finance awards season kicks into gear and in past years Crowdstacker has been fortunate enough to have not only been nominated, but has also won several prizes.
This year is no exception and Crowdstacker has been shortlisted in both the Moneyfacts Consumer Awards 2020 and the Shares Awards 2019.
Peer to Peer Provider of the Year
The Moneyfacts Consumer Awards are voted for by the British public with voting commencing on 7th October 2019. [1]
Crowdstacker has been put forward as a possible winner for the Peer to Peer Provider of the Year award, and we very much hope our loyal investor and client base will vote us into poll position.  
Winners are decided upon by combining honest consumer feedback with expert analysis of performance. 
Best Alternative Finance Platform
Meanwhile, in the Shares Awards, Crowdstacker has also been lucky enough to be shortlisted to win Best Alternative Finance Platform in recognition of the work it does to source funding for British SMEs.
As with the Moneyfacts Awards winners of the Shares Awards are chosen by the public – in this case, the readers of Shares Magazine - through an online voting process. [2]
Last year Crowdstacker won Best Innovative Finance ISA at the Shares Awards and hopes to repeat this success in this new category.
Please do vote for us if you can, and wish us luck!
[1] https://www.moneyfactsgroup.co.uk/awards/ca/2020