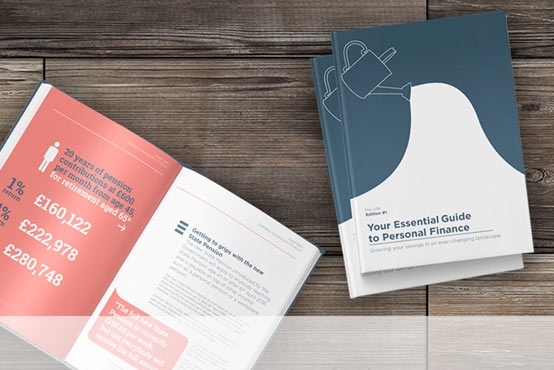 Your Essential Guide to Personal Finance
11th July 2016
At the start of 2016 the Crowdstacker team had an idea to create an eBook. We knew we wanted the book to be about the fast changing world that we, as a fintech (or financial technology) business, inhabit. But we were equally clear that we wanted to inspire people by talking about the pace of change and innovation that we hear about every day in the media, at industry events and from conversations with fintech peers. Getting this balance right is key. For some of us the thought of never needing a bank card, for example, and paying for everything with our fingerprint feels liberating and exciting. For others it is a source of anxiety and concern.
Undoubtedly there are many changes ahead in the financial world. Whether it is from technology or changes created and imposed by the Government. But what we at Crowdstacker see when we look at this future is choice. More importantly a freeing up of options so that we can decide for ourselves, based on our personal circumstances and future aspirations, the ways in which to best manage our money. At the end of the day, even if the financial world is turned on its head in the coming decades, one thing will always remain true: we will still need money, in whatever form this takes.
With chapters by internationally renowned independent financial educator, broadcaster and author Alvin Hall, personal finance journalists Andrew Hagger and Sue Hayward as well as David Murray-Hundley, former European LinkedIn Business Leader of the Year. Our four authors certainly delivered against their brief. Each an expert in their own area, they have looked at the environment in which we are all saving and investing and hopefully will be able to answer some of your questions, open your eyes to new possibilities and provide a good all-round overview of the 'disruptions' you need to be aware of, all whilst being inspiring. So thank you to Alvin, Andrew, Sue and David for helping turn our eBook idea into a reality.
We hope you enjoy reading it. Download your free copy of the eBook here
Karteek Patel, CEO of Crowdstacker